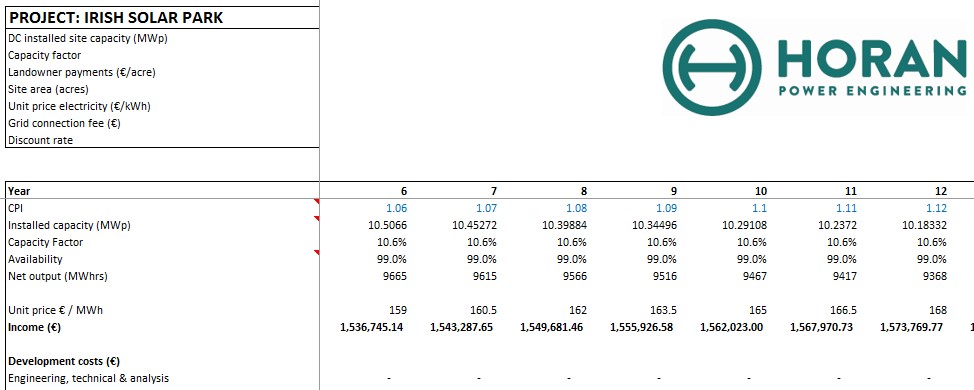 Solar PV design
Horan Power Engineering provided development services to an independent Irish renewables developer planning a multi megawatt solar PV project in County Kerry.
Tasks undertaken include solar park site design, and development support examining planning and development constraints and solutions
A solar park site design was carried out taking into account physical, environmental and planning constraints to provide a viable design for the solar park.
A detailed financial model was produced specific for the Irish market, examining development, planning, grid, capital and operational expenses to provide a financial basis for decision making.
A further risk study identified key constraints and areas of concern, and recommend steps to address these and move the project forward.