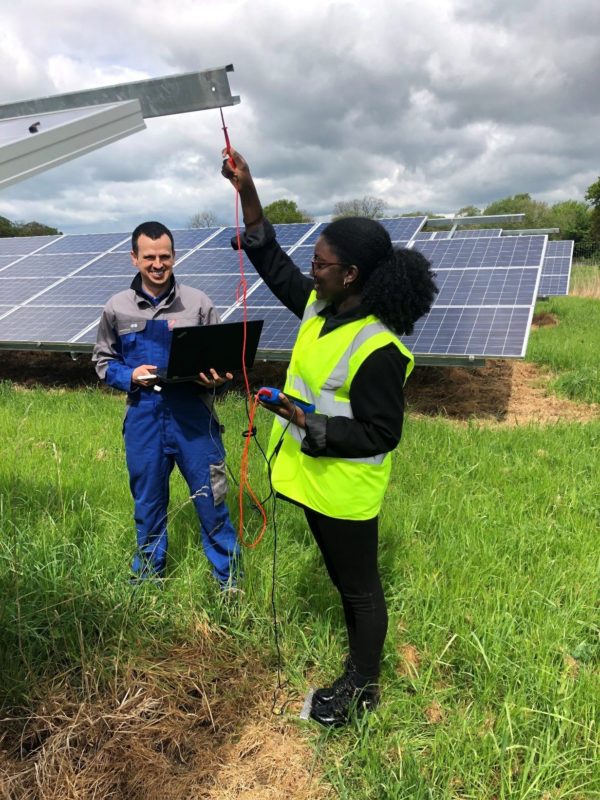 An innovative approach to solar farm earth testing
A lack of accurate as-built drawings can make it difficult to assess the safety of solar farm earth grids with the traditional method of computer modelling.
We are using an innovative approach to avoid the need for computer modelling.  An injection set is used to inject a low current fault into the grid whilst the site is still operating and a tuned voltmeter allows us to directly measure the touch and step potentials around the site.  Measured values are compared against relevant British and European standards to produce a pass/fail result.
In the past this methodology has been mainly used on transmission systems, but applying it to large solar sites has given us a unique understanding of the risks around these sites.  For the first time we have been able to assess the risks around structures that are not considered in detail in the computer modelling such as the panel supports, concrete foundations and wooden fences around the site.