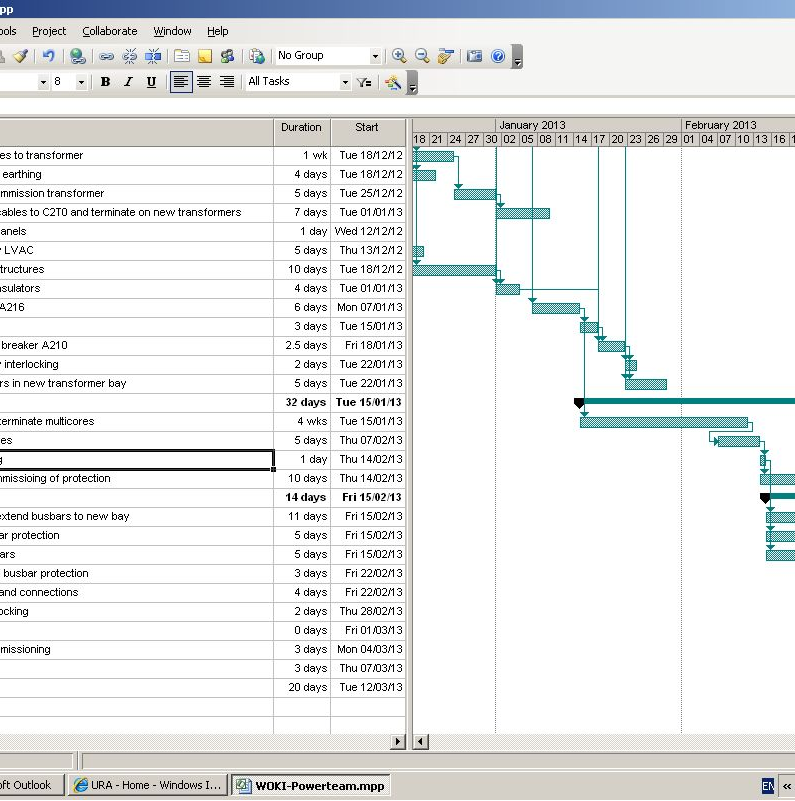 Wind farm electrical project management
A number of our engineers have worked for turbine suppliers, so we have a unique insight into the working of wind turbines, which complements our many years of experience in more traditional transmission and distribution industries.
We can assist in the early stages from feasibility through to initial design and specification, tendering, tender evaluation and appraisal.  We can then supervise and manage the electrical and grid connection works through to completion.
The are used to managing project budgets, programmes and documentation as required by the client.
We have a detailed understanding of the key electrical components such as switchgear, protection, earthing, cables an reactive compensation equipment.  This means we can ensure the client gets the best possible technical solution and step in and resolve technical protects before they impact on budget and programme.
We have provided project management services to deliver electrical works on over 20 wind farms in the UK and Ireland.