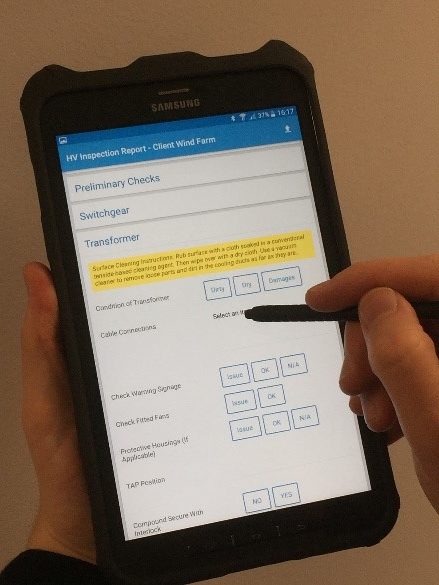 High voltage maintenance
Other the past 18 months we have carried out high voltage maintenance on over 20 different wind farms, and we have used this experience to develop our wind farm HV asset management system.
We feel strongly that high voltage maintenance should be planned on a scientific basis, with efforts concentrated on the equipment that is likely to fail and have a big impact on safety or reliability.  Our engineer Richard Horan was previously responsible for the reliability of power supplies to the London Underground, and understands the three way balance between safety, reliability and cost.  All maintenance is also carried out and documented to ensure minimum legal requirements are met, which includes maintenance of an asset database.